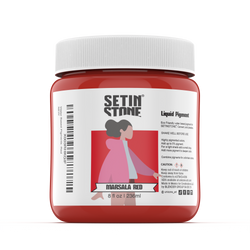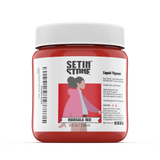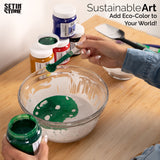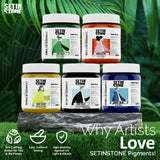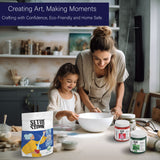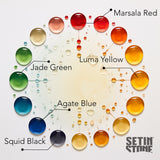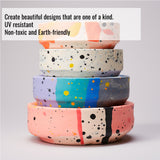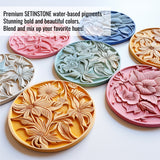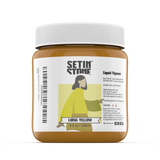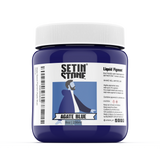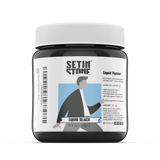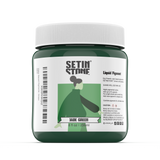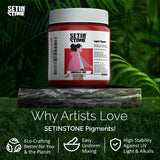 SETINSTONE Water Based Pigments for Eco Casting
SETINSTONE® Liquid pigments for SETINSTONE Casting Powder, gypsum based casting, cement or Jesmonite.
Welcome to the world of Setinstone® casting crafts, where art and nature combine! Our line of water-based, eco-friendly pigments is the perfect addition to your artistic arsenal. Made with a passion for sustainability and the environment, these pigments are perfect for creating beautiful designs that will stand the test of time.
Imagine a palette of vibrant, colors that you can mix and match to create your own unique hues. With our pigments, you can create anything from bold and bright to subtle and subdued tones, perfect for any mood or style. And because they're water-based, clean-up is a breeze, leaving you with more time to focus on your art.
Not only are these pigments easy to use, they're also eco-friendly. We've carefully selected materials that are non-toxic and free from harmful chemicals, making them safe for you and the planet. You can feel good about using them in your projects, knowing that you're doing your part to reduce your environmental footprint.
So why settle for less when you can have the best? Our line of water-based, eco-friendly pigments is the perfect choice for any artist or crafter who wants to create beautiful, sustainable art with SETINSTONE casting medium, gypsum based, cement or Jesmonite.
Join the Setinstone® family today and see your art come to life!
Easy and uniform mixing with your plaster crafts
High stability against UV light and alkalis.
Mix and combine different primary colors together for a rainbow of options.
Just add a drop to your SETINSTONE casting mixture.
You can add up to 5% pigments for a beautiful and bright color.
Pro tip: Use a pipette for easy and neat mixing