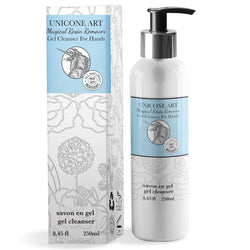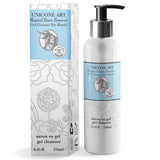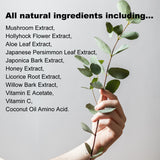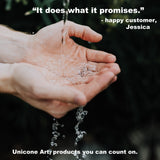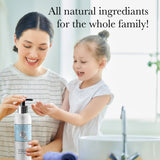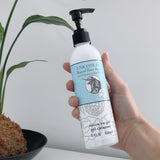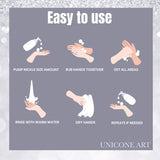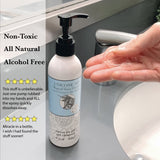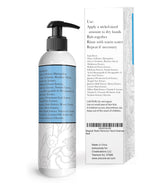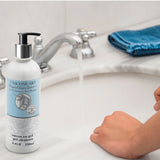 Magical Resin Remover All Natural Hand Cleanser for Artists
COSMETIC GRADE: Created to be nontoxic, GMO-free, and safe for skin contact. Use with any crafting project. Paint, glue, silicone, mica especially resin epoxy will come right off of your hands without any irritation.
All NATURAL: This liquid hand soap uses a carefully chosen blend of plant derived ingredients that work to clean your hands gently yet thoroughly

 

without drying out your skin. Plant-based and chemical-free ingredients. Our moisturizing hand soap is cruelty free, vegan friendly

 

free of sulfates, phthalates, petrolatum, parabens and dyes.
MAGICALLY: Removes resin from your hands without alcohol. Moisturizing cleansing gel is great for sensitive skin types. Perfect for adults or kids.
HANDS: You should always wear gloves while using resin, but if it gets on hands, using our cleanser is the best way! Place it in the kitchen and bathroom and you'l always have it when you need it.

CREATED by ARTIST FOR ARTIST: The Unicone art Magical Cleanser has been developed by artists who understand the unique requirements of resin crafters. 
Simply pump into sticky hands.
Scrub gently
Rinse with warm water.
Repeat if necessary.
Water, Cellulose, Dipropylene Glycol, Trehalose, Butylene Glycol, Mushroom Extract, Hollyhock Flower Extract, Edelweiss Extract, Tomato Extract, Acetyl Hexapeptide-8, Decapeptide-12, Aloe Leaf Extract, Japanese Persimmon Leaf Extract, Nutgall Tree Extract, Japonica Bark Extract, Honey Extract, Licorice Root Extract, Willow Bark Extract, Vitamin E Acetate, Vitamin C, Coconut Oil Amino Acid, Soybean Extract, Glycerin